Samsung Pay®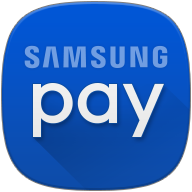 MECU has partnered with Samsung Pay® - the latest in mobile payment options. This service is available to members with MECU Debit and Credit Cards.
Samsung Pay® works at 90 percent of payment terminals by using magnetic secure transmission (MST) and near-field communication (NFC) to transmit payment information.
To protect your information, Samsung Pay® uses tokenization and fingerprint authorization. Tokenization generates a unique sequence of numbers (instead of transmitting your account information) every time you make a purchase. The "token" is encrypted and eliminates the need for merchants to store your card data on their networks.
Supported Devices:
For a list of supported carriers and devices, please visit www.samsung.com/pay .
Members can set up their MECU Debit or Credit cards and start using Samsung Pay® at authorized merchants.

Samsung® and Samsung Pay® are registered trademarks of Samsung Electronics Co., Ltd. Only compatible with select cards, carriers and Samsung devices.
Go to main navigation